Next up on PROFILES, we have prolific Canadian producer Chrizpy Chriz who was kind enough to share his story on his new album and the process behind it.
'I wanted to make something that bites, a little monster. I am really proud of where things went'
Chrizpy: The thing that really got me into making music would have been facing extreme boredom. Growing up I went to a school with a total of 250 kids grade 8 -10. I lived out of town on a farm so a lot of time was spent by myself in my room making music. Firstly beatboxing and then Djing with one other friend that lived near me. Throughout the learning process I had dial up internet so searching youtube videos and tutorials was not an option. This really led me to doing my own thing in my own way in a lot of musical forms. I am so grateful for the people and path that led me to my current life. Music makes my life a better place everyday. It's the great escape.
His new album Warp Crawler just got released on YUKU – a label based in Prague and focused on the new and experimental forms of bass music, relentlessly pushing the boundaries with each new release. 
What is your creative approach when conceptualising an album?
My creative approach really changes per project. Generally I like to make sure that I am setting no boundaries and make sure that everything feels like me. Sometimes in the creation process I will end up with something that feels like a watered down version of myself. It feels too much like another artist or something I have heard before.  The most definitive part of conceptualizing an album for me is that it remains genuine. Throughout the creation of the Warp Crawler album I wanted to make something that bites, a little monster. I am really proud of where things went.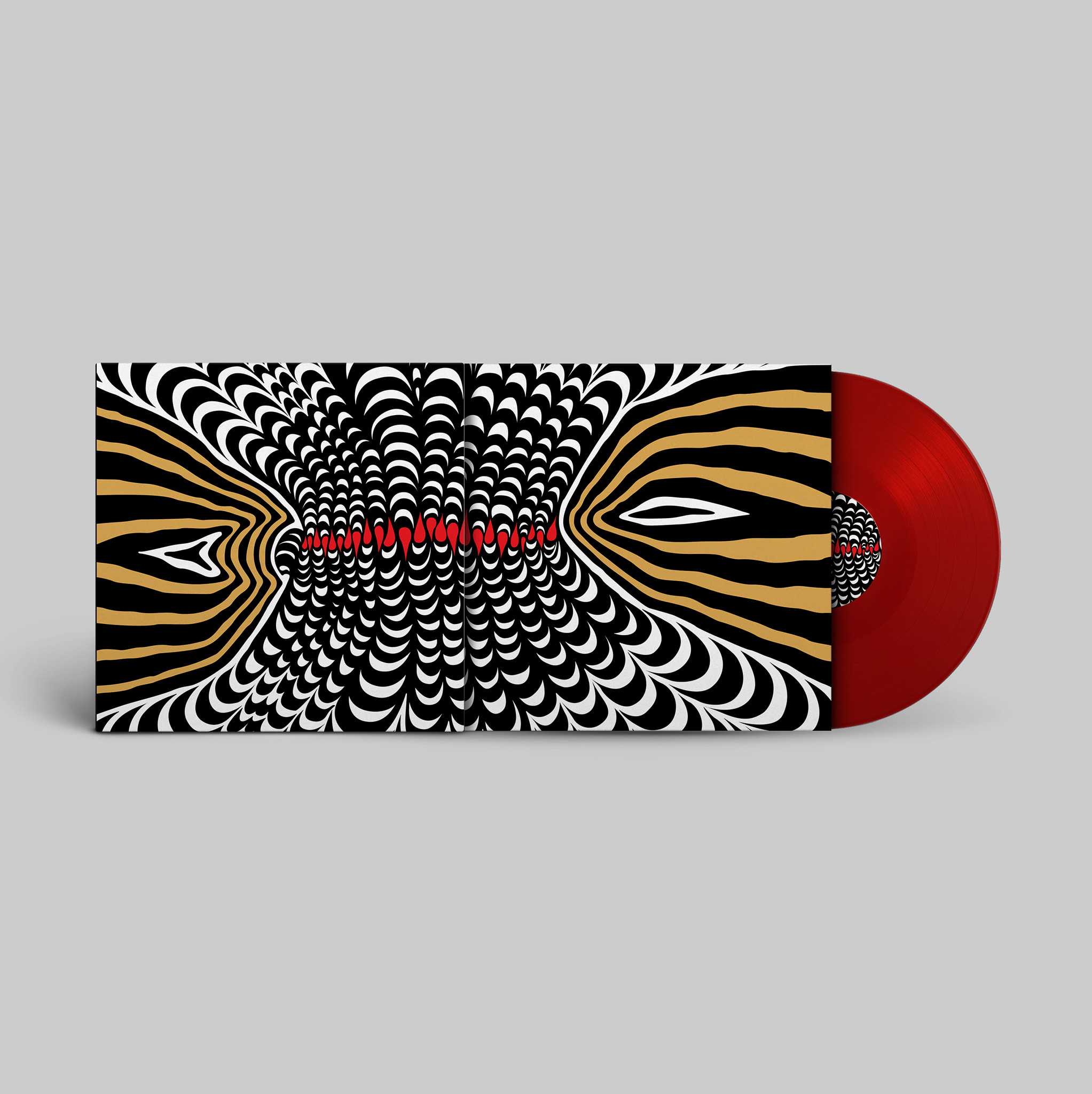 Can you tell us a bit more about the artwork?
We wanted to use my grandpa's art for the album. Jef at Yuku and I were searching my grandpa's facebook feed to see which pieces popped out at us in regards to the sound of the album, we both decided on this one. It quite literally has a warping feel.  My grandpas art has been a go to for the last couple releases I have done, My grandpas art style can range from extreme realism to wildly abstract. His art is such an inspiration to me as his art is so diverse and truly him.
To what extent do you let experimentation take over structure and routine while producing? 
I would say nearly 80%. Part of making discoveries is working at random, I will design a synth and link up 8-16 macros and just go to town and record for an hour. The most amazing things happen when doing things that don't follow a structure. I do not follow any specific set of rules and this leads to rather diverse and different places. When I work freely the music creates itself. If I make an idea that doesn't turn out I resample the whole piece and make something new.
How did the collaborations with Smol and Yunis come about?
The collaboration with Smol was a piece he sent to me. It contained absolutely amazing drums and percussion, his laser's are next level. This piece pretty much put itself together for me with no struggle, I love that techy 140 dubstep. He's an epic producer.

The Yunis collab was a piece I sent over to him, I was super excited that he wanted to hop on it, as he has been one of my favorite producers for several years. He definitely came through with his signature boom bap hip hop style on the beat. I really appreciate the work he did on the track. He pushed it to a more musical place. 
Do you give complete freedom to fellow collaborators or would you rather specify a concrete idea/direction? 
I give full freedom to collaborators, for me this is the point of collabing with another artist. I want them to give their fully untainted creativity. I collab with artists I trust and know will make the art better. When making art I believe there should be no boundaries, Collabing with artists that have an expectation of a sound is lame. The only time that maybe this should apply in my opinion is for a more conceptual piece, for example writing music for a movie. 
What is your favourite visual realm that you like to visit for inspiration? 
This is a very large portion of my inspiration, One of my biggest visual inspirations is the series called "Mr.Robot". I could not recommend this enough. I really love  Sci-Fi. It fuels me with inspiration, I think the idea of creating worlds that don't physically exist is truly where I like to bring my music and that is what the genre Sci-FI means to me. My grandpas art as well is a very large visual inspiration. I also enjoy all of this new really techy art like crypto art and CGI style. Abstract art in any form seems to inspire me a ton.  
How does 2021 look to you?
2021 looks like another calm year, with I hope, a ton of music to be made. However I cannot wait to play shows, travel and go to festivals again soon. I miss the community and the feeling of having my face blown off by subs with my close friends.
You can now grab a physical and digital copy of Warp Crawler on Bandcamp or at YUKU's store.