Measures of Dispersion
We had the real pleasure of chatting with Anna, a 32 year old woman from Russia ( born in Moscow, based in St. Petersburg) who loves music very much. She's been on our radar ever since her release Your Inner Sun on Hyperboloid Records in 2018. Her unique sound blends footwork with jungle in a new and innovative way that curls up the auditory senses with a striking palette of crisp sounds that won't leave anyone passive on the dancefloor. Her solid body of work also consists of remarkable releases on Med School Music, Om Unit's Cosmic Bridge Records and a remix of the track Beautiful by Phuturistix, part of the Hospital Records compilation album that marked their 25 year anniversary featuring the leading names in drum and bass. Anna's new EP 'Measures of Dispersion' is coming out on YUKU 18th January next month. Besides music production, she's working as a sound designer/composer and audio engineer for a living. Apart from that, she's also having a degree in Sociology.
Tell us a bit more about the story behind your upcoming EP.
Measures of Dispersion EP is my ode to hybrid bass music and the accumulation of my thoughts about both personal and social problems measured with statistical and empirical methods.
Anna's style manages to blend together creative synths and 808s with the occasional amen break, bringing together modern sounds with a taste from the past.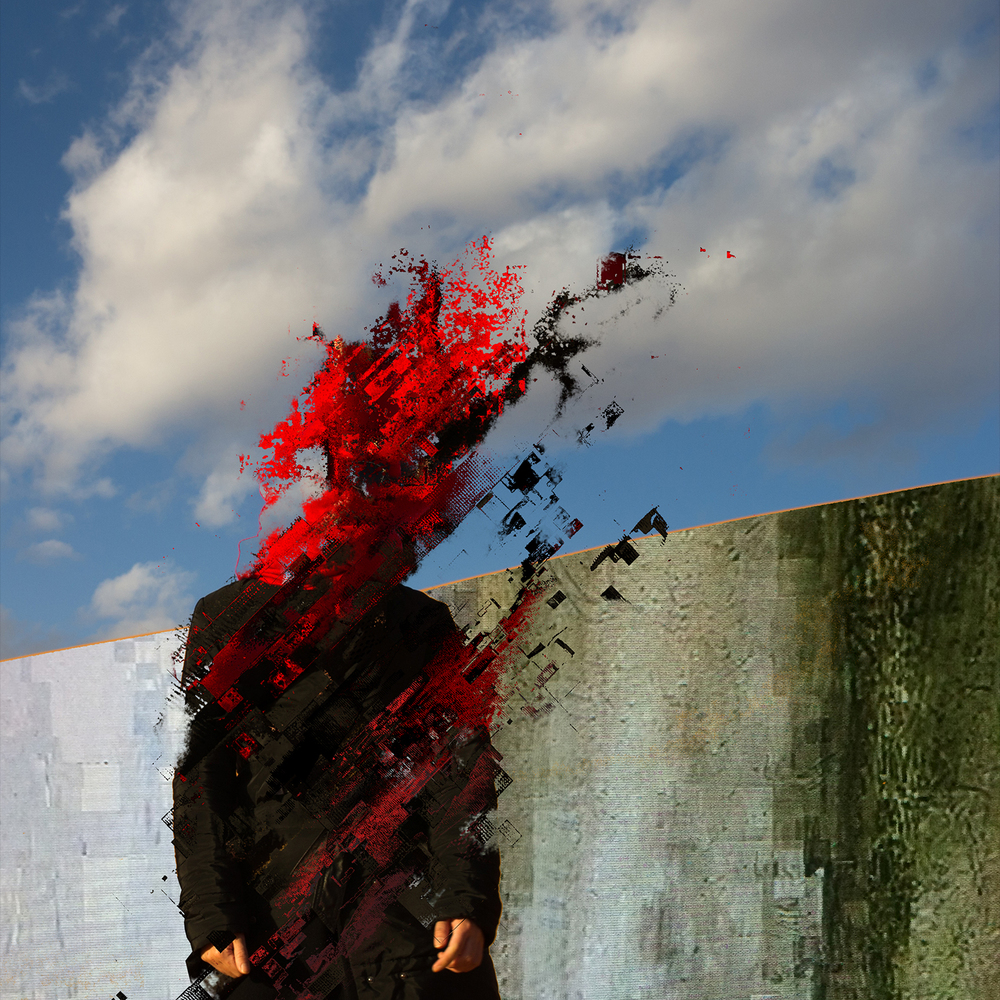 How's the electronic scene in St. Petersburg and Russia for women producers? Have you noticed any difference between today and say the past 5-10 years?
It feels like the electronic scene was generally stagnating since economical and social problems are aggravated in Russia. Despite that, there is a small underground bass music community that supports me and my music, as well as they support talented DJs and producers of any gender. There are also labels and promoters who are ready to support people whose work they love not depending on side factors. You can still find some people who are acting sexist or just rude but I assume that this is not the majority of people, that's someone most likely with unhealed traumas or upbringing problems that are not depending on me. If I see such behavior I'm just avoiding contacting those people.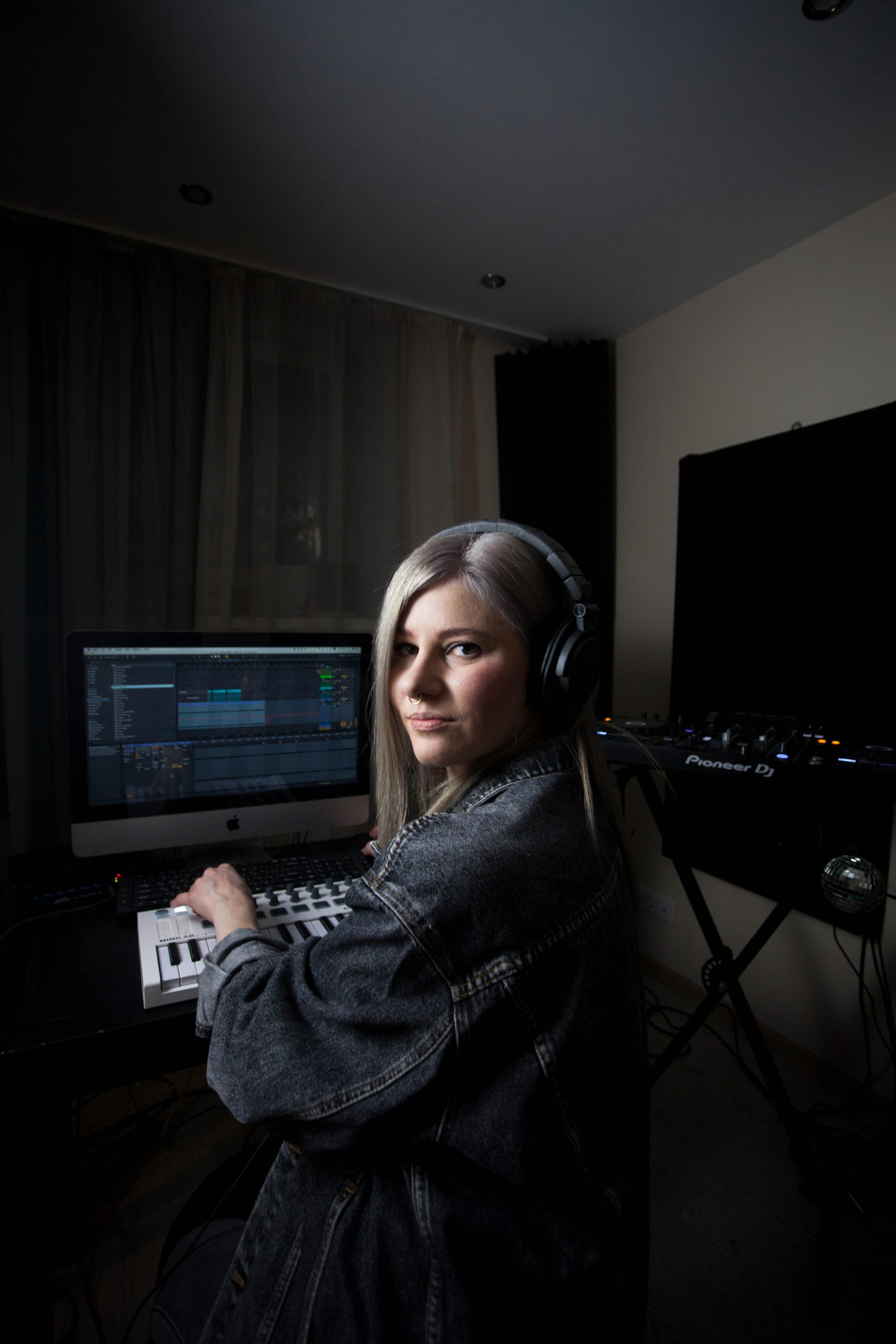 To what extent do you think location plays a role in your career development, even nowadays with the internet?
I think it plays a role for sure, especially it affects the cost of your booking for promoters and agencies, so if you're a performing artist the location and mobility is very important. If you want to get more shows and contacts within the scene you need to be as close as possible to a place with a very well developed music scene.
While being sceptical about a professional music career at first, Anna quickly found herself touring the world after her first couple of releases. Being in a different country every weekend is a tough and demanding job but the pandemic made her take a different turn by getting into sound design for games. A profitable endeavour that made her stay in the audio world, unlike many producers and DJs who unfortunately had to find a different way to survive.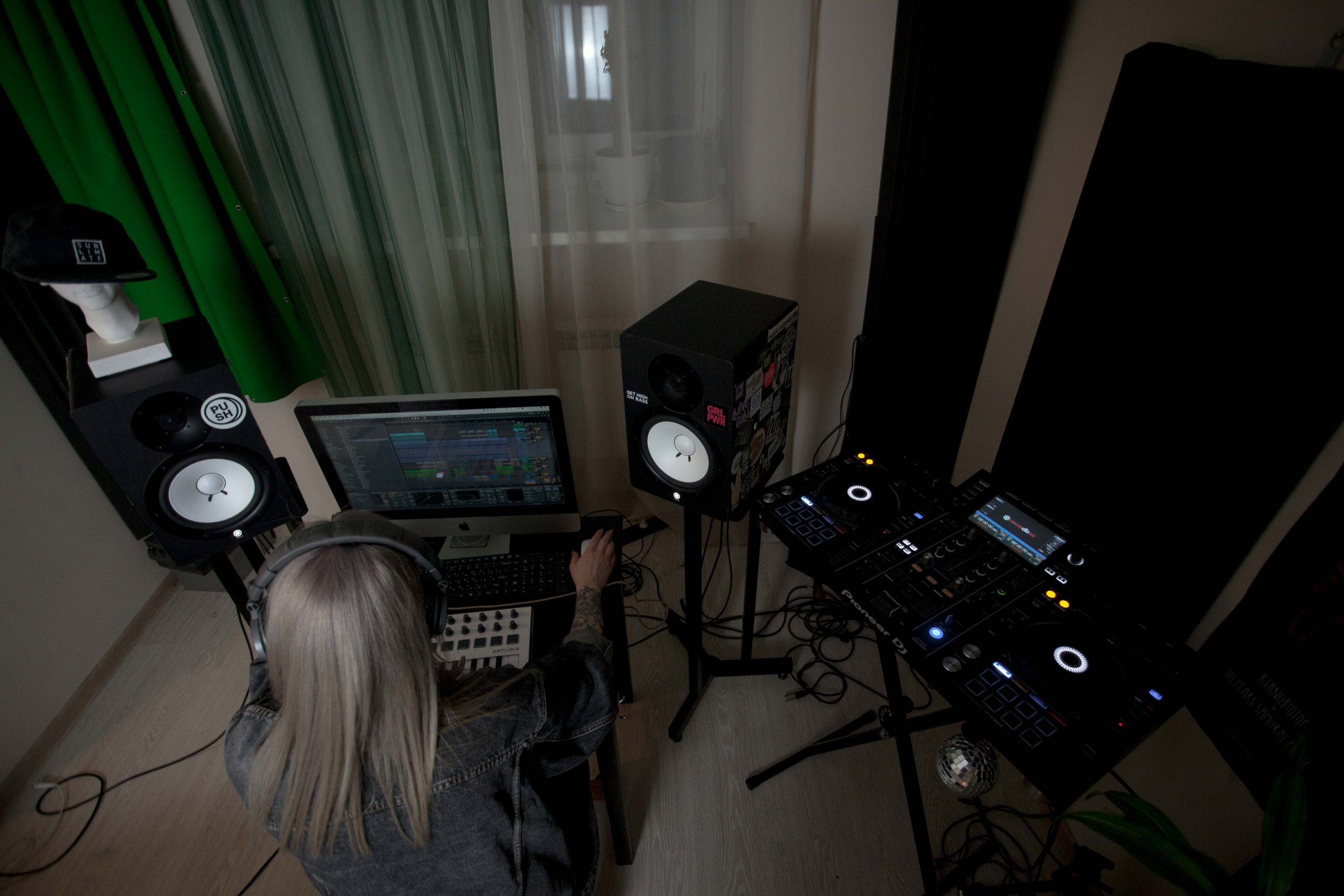 Is there a method or technique you use to free yourself from the usual habits and muscle memory when producing music in order to create something new and refreshing?
Using some fresh software or hardware that I never used before works with me the best when I get tired of routines. Recording some noises or live instruments or voice is often the good way too.
What is intuition for you? To what extent do you rely on it in life and in work?
I can't explain what it is, but sometimes it helps very well. It is a very pleasant feeling when the intuitive saves you from something dangerous, while being supported by facts.
Anna's approach is precise and technical, often inspired by a new plugin or interesting sample recorded by herself. She enjoys her commercial work not only for the money, but also for the challenge and doesn't plan on giving it up even if touring resumes, as it is something that pushes her knowledge and further develops her musical style. While being focused on more DJ friendly tracks at first, the new job inspires her to experiment with a different mindset.
Find A.Fruit on Spotify | Soundcloud | Instagram