Spheres of Costa Rica
Alredna: My name is Alex, I'm currently based out of New York and I make music as Alredna. I got into music young through growing up playing instruments. Saxophone being my main thing at the time I played a lot of jazz and classical pieces throughout middle and high school. During those years I really got into a lot of underground producers and artists since I was spending a lot of time digging through Soundcloud and Youtube for new music. That's really what drove me to start making my own tracks.
Alana: Hej, my name is Alana Hjelm. I am half Swiss and half Swedish. I live in Switzerland, Geneva. I have always been drawn to photography. Photography as a powerful and secret dream if I could say. I think something really shifted in me when I discovered analog photography. It triggers my soul so deeply and it's only recently that I am becoming more confident with it and that I'm sharing some of my pictures. I don't know where it will lead me but I know that photography will accompany me in every stage of my personal life. Analog photography is simply magical. I cannot really describe the feeling it gives me but I think it allowed me to trust myself more, to rely on my intuition and my sensitivity and to valorize them as well. It is the act of taking a picture in its purest form because the result only comes later. It is a reminder to live in the present moment.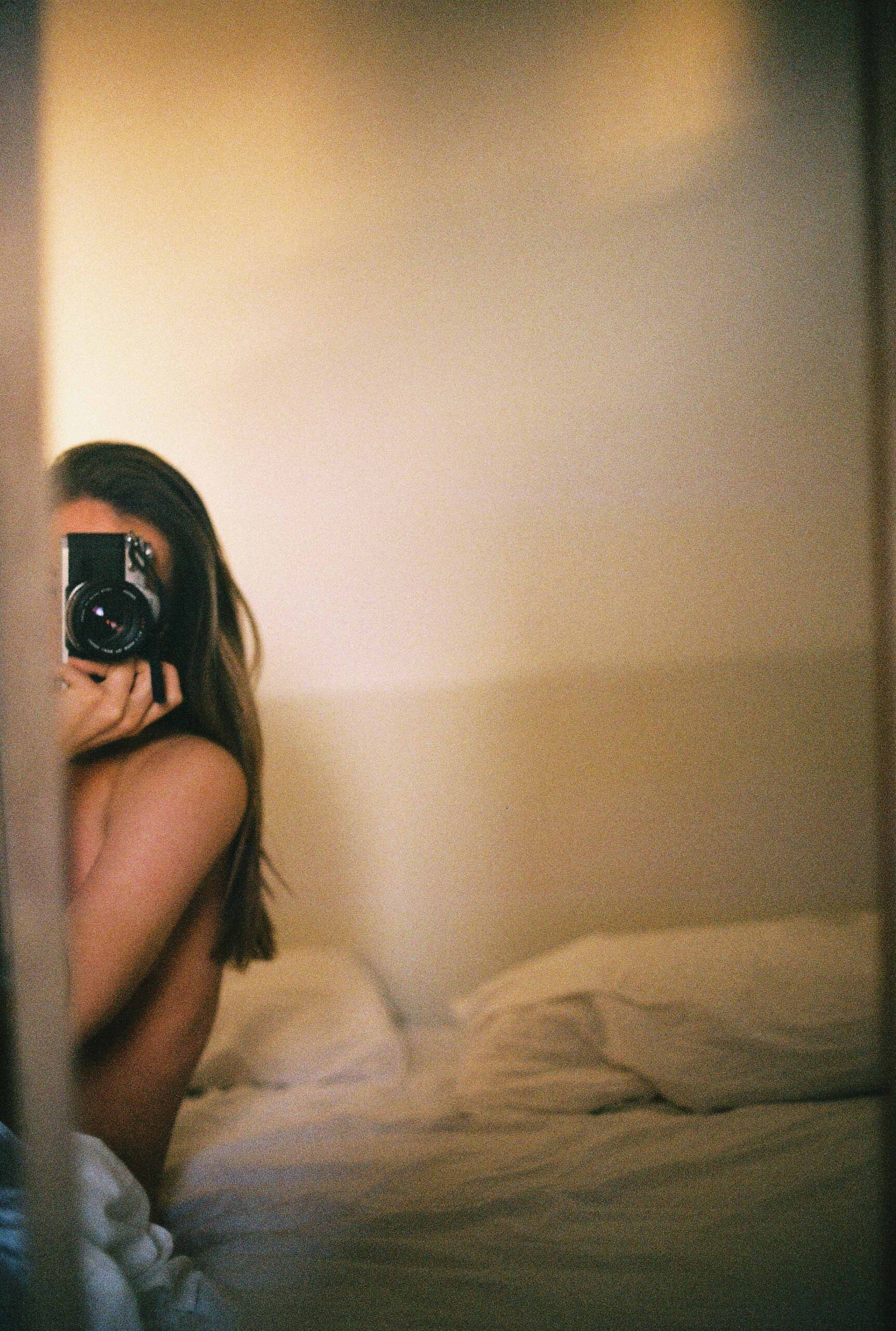 What does a happy day look like for you?
Alredna: I would say a happy day for me is when I finish something I've started. 
Alana: It involves photography for sure. Probably an exploration of some sort with my camera around my neck. A book in my bag, birds singing and rays of sunshine. For me, it is a lot about "strolling" that could be translated into "flânerie" in French, a word I love. It is walking and wandering aimlessly. Allowing beauty to manifest on its own. Also, I must confess that a happy day involves yoga and an earl grey tea as well and spending time with my loved ones.
What would you like to achieve in your craft in the next few years?
Alredna: Music wise I definitely plan to have some bigger releases such as an album and start playing some shows. Other than that I'm also always open to projects like this that are out of the ordinary.
Alana: I studied law so something quite different than photography.
But since we are talking about photography, I must admit I'm not such a planner person when it comes to creativity. I think I rely a lot on intuition which could have downsides as well, I guess. But I would like to continue to take pictures with my heart. To improve myself of course. I would also love to print some of my pictures in a large format and see them hung on walls. I also started using a super 8 camera recently and I have this yearning desire to do more of that too.